TYPE 33G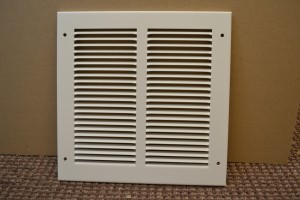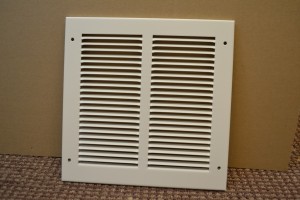 Dimensional Drawing: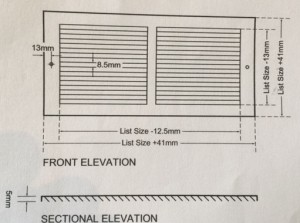 The 33G series provides a range of attractive sidewall ventilation grilles comprising of horizontal louvres set on 8.5mm centres with a 30 degree downward deflection.
Sturdily constructed from 0.9mm mild steel.
Surface Mounted.
Suitable for all indoor applications for both domestic and commercial.
Also used on internal doors and fire doors and we can also supply the Fire Block if required.
Sizes available in Type 33G:
List Size

Mm

Free Area Sq cm
List Size

Mm

Free Area Sq cm
List Size

Mm

Free Area Sq

Cm

102×102
63
356×203
486
610×356
1466
152×102
98
406×203
505
406×406
1031
203×102
125
457×203
617
457×406
1261
254×102
161
508×203
673
508×406
1375
305×102
197
610×203
823
610×406
1681
356×102
232
254×254
424
457×457
1422
406×102
241
305×254
519
508×457
1551
457×102
295
356×254
613
610×457
1895
508×102
322
406×254
636
508×508
1726
610×102
393
457×254
778
610×508
2110
152×152
152
508×254
849
610×610
2539
203×152
193
610×254
1037

Note: list Size = Aperture Size

254×152
249
305×305
626
305×152
304
356×305
740
356×152
359
405×305
768
406×152
373
457×305
939
457×152
456
508×305
1024
508×152
497
610×305
1252
610×152
608
356×356
866
203×203
262
406×356
900
254×203
336
457×356
1100
305×203
411
508×356
1200