Type 22FD is a Floor mounting supply diffuser with a foot operated damper to open and close.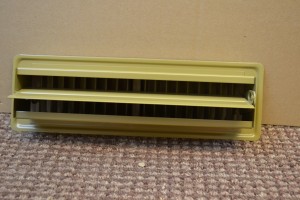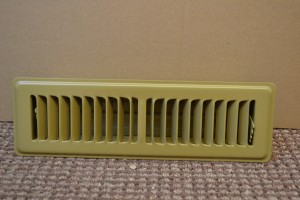 No fixing required as they just sit on the floor.
Standard colour is beige. Also available in white, satin silver or gold finish at extra cost.
Made from 1.2mm mild steel.
The louvres are centrally split both left and right and set on an increasing angle deflection to provide a good discharge of spread of air.
Diagram:

Sizes available:
Size Range

Mm

Free Area
254×57
98 sq cms
305×57
116 sq cms
356×57
136 sq cms
254×102
177 sq cm
305×102
213 sq cms
256×102
245 sq cms