Type DDG – without damper
Type DDG/D – with damper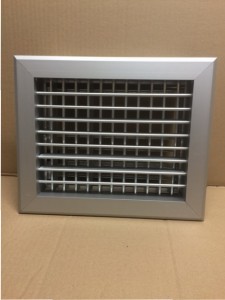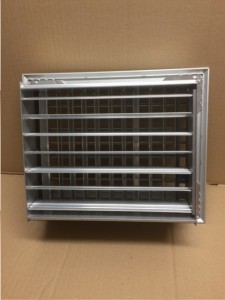 Usually used as a supply grille
This type of grille has two banks of individual adjustable blades to allow air throw to go in both horizontal and vertical directions. The horizontal being at the front of the grille and vertical blades at the rear and set at 90 degrees to each other.
If you require a damper this would be adjustable through the blades using a screwdriver.
Made from extruded aluminum
Standard frame – 32mm bevelled but 25mm flat flange also available
Overall dimensions – nominal plus 45mm
Overall depth – 47mm without damper or 91mm with damper
Minimum wall depth – 41mm without damper or 85mm with damper
Free area – 70% and with damper 70% fully open
Standard colour – satin anodized but also available in white, RAL or BS Colours.
Hinged or removable core also available to allow filter and access to ductwork.